Roasted Cherry and Grape Tomatoes
"This is a delicious, easy recipe that can be used in a variety of ways. While your local farmer's market is full of wonderful, fresh little tomatoes, give this recipe a try. I'm sure you will be glad you did. You will have fun coming up with many ways to enjoy it."

– Carolyn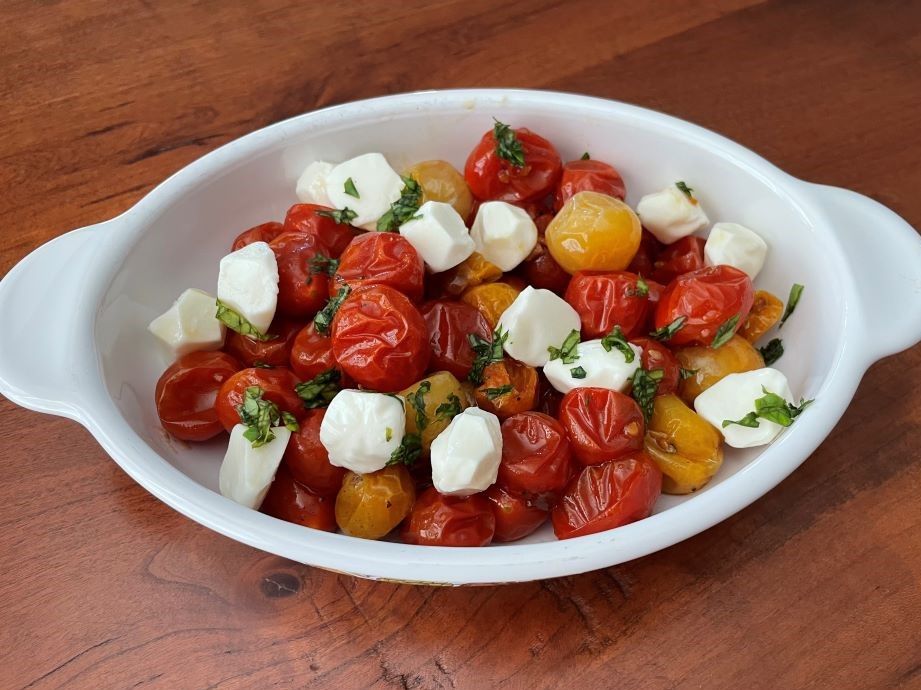 Method
Preheat oven to 275 degrees with rack in middle position.
Line a baking sheet with heavy aluminum foil.
Wash tomatoes and pat dry with a clean dishtowel.
In a very small container mix olive oil, balsamic vinegar, sugar, salt, black pepper and minced garlic.
Spread tomatoes out evenly on foil lined baking sheet and pour mixture over them.
With a rubber spatula roll the tomatoes around until they are completely shiny and coated with olive oil mixture.
Roast for 2 hours until the tomatoes are wrinkled and beginning to burst.
Serve hot or at room temperature.
Tips
These tomatoes were delicious on pasta with a little extra olive oil and also, as a caprese salad.
Cherry tomatoes are probably the best in this recipe but sometimes farmer's markets mix the cherry and grape tomatoes together in the container.
---
If you try this recipe, let me know what you think by leaving a comment below. I would love to hear from you!