The best investment you can ever make is in your own health.
Why GFWA?
When you choose me as your personal trainer or health coach, I am completely dedicated to you and all aspects of your health and wellness.
My clients mean everything to me. I treasure the personal relationships I have with each client and I look forward to your joining my beloved GFWA family! I will meet you wherever you are in your journey, and together we will put in the hard work that it takes to realize your true potential.

I will believe in you and motivate you when you feel like giving up. Together we will celebrate small successes as you become stronger physically and mentally. Personal training is an investment in your health and wellness and there is no better time than right now. If you get started now, that's one day closer to feeling really good about yourself.
Your training and coaching sessions are unique and personalized. I adapt to your abilities, goals, insecurities, habits and strengths. Commit to yourself, commit to me, put in the time, bring the effort and I promise your hard work will pay off. I offer lots of styles and methods of training and coaching. Together we will figure what you enjoy and will motivate you week after week.
Personal training and health coaching is available for people of all ages and abilities. Sessions can be private (one-on-one) or semi-private (you and a friend). Sessions vary in length and I can accommodate whatever fits your schedule and budget. We can meet in my beautiful studio, in your home, at a nearby park or virtually.
Contact me to schedule a free initial fitness consultation. During the consult we will discuss your fitness goals and any roadblocks you perceive. I can't wait to meet you!
Gallery
Let's hear it for my training clients who bring their best effort time after time.
I AM SO PROUD OF YOU!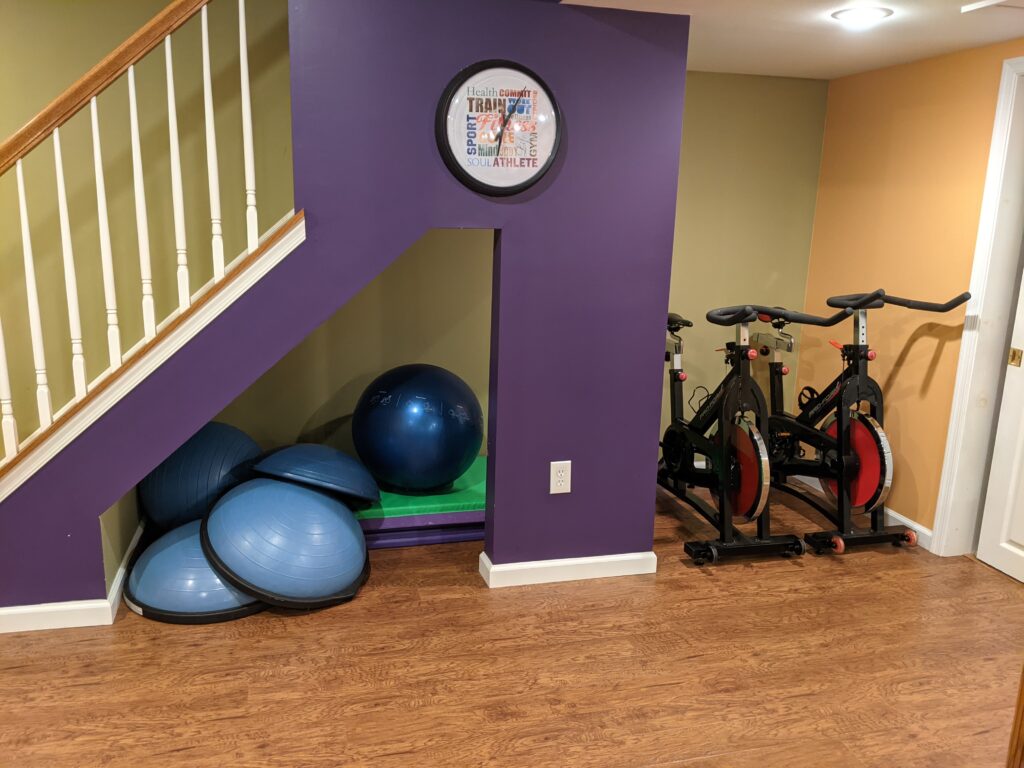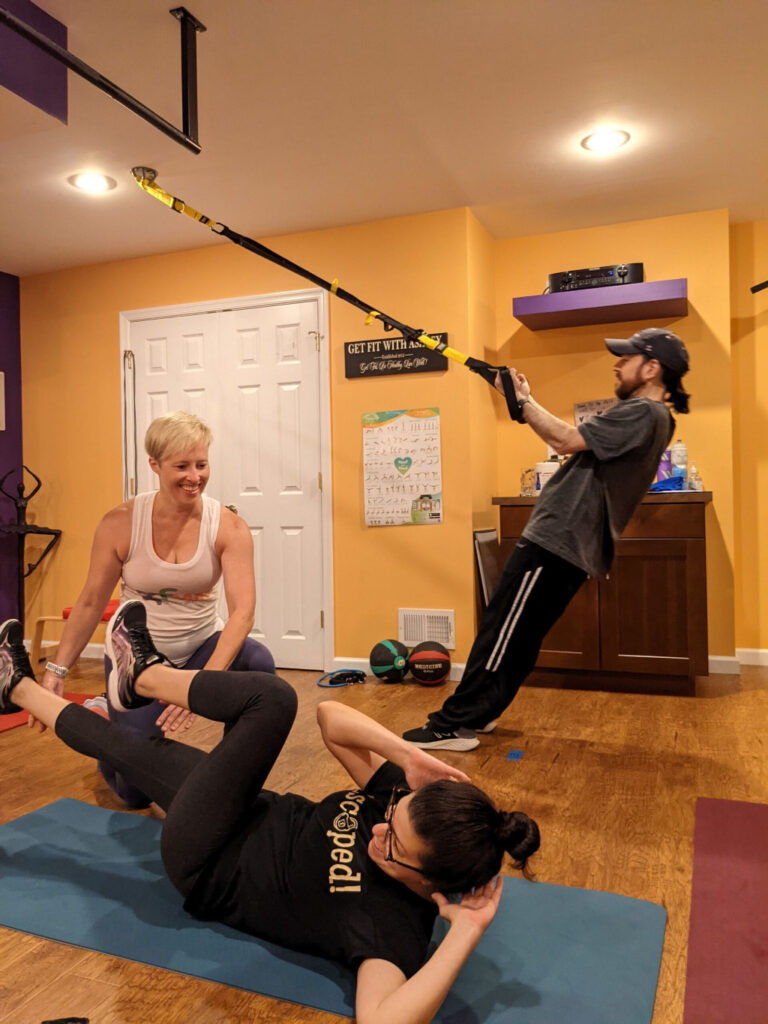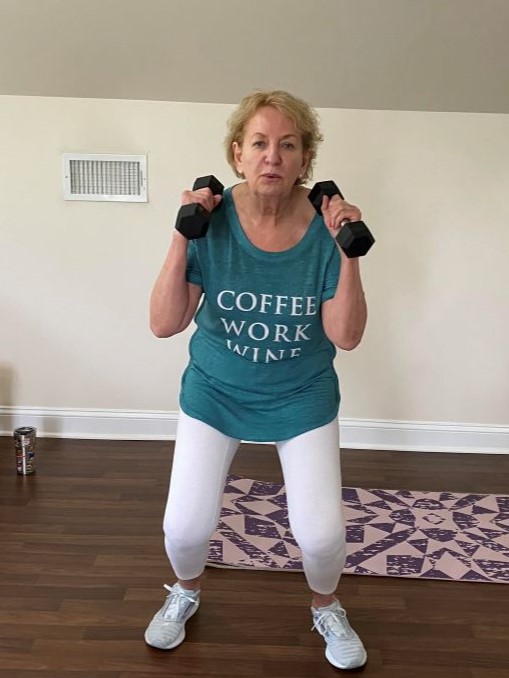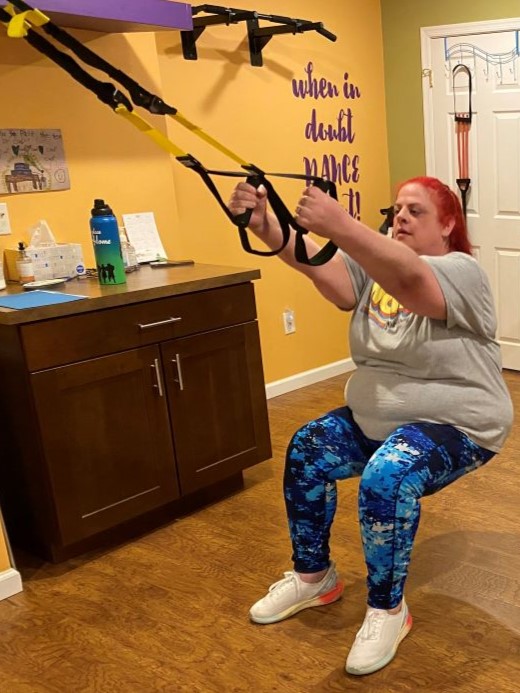 Ways to Train
Your training sessions are all about YOU and I promise to make sure you are safe, supported, challenged and inspired. There are so many ways to train and together we will discover what modes work best!
All Ball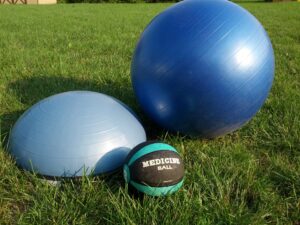 Get ready to have a ball with the All Ball workout. Big exercise ball, medicine ball, bosu ball and more. Work on strength, endurance, balance and cardio in one session. All Ball is an excellent workout that strengthens the core muscles as you target your major muscle groups as well as small stabilizers. Learn various ways to incorporate balls into your workouts and take these ideas into your daily home exercise regime.
---
Bosu Blast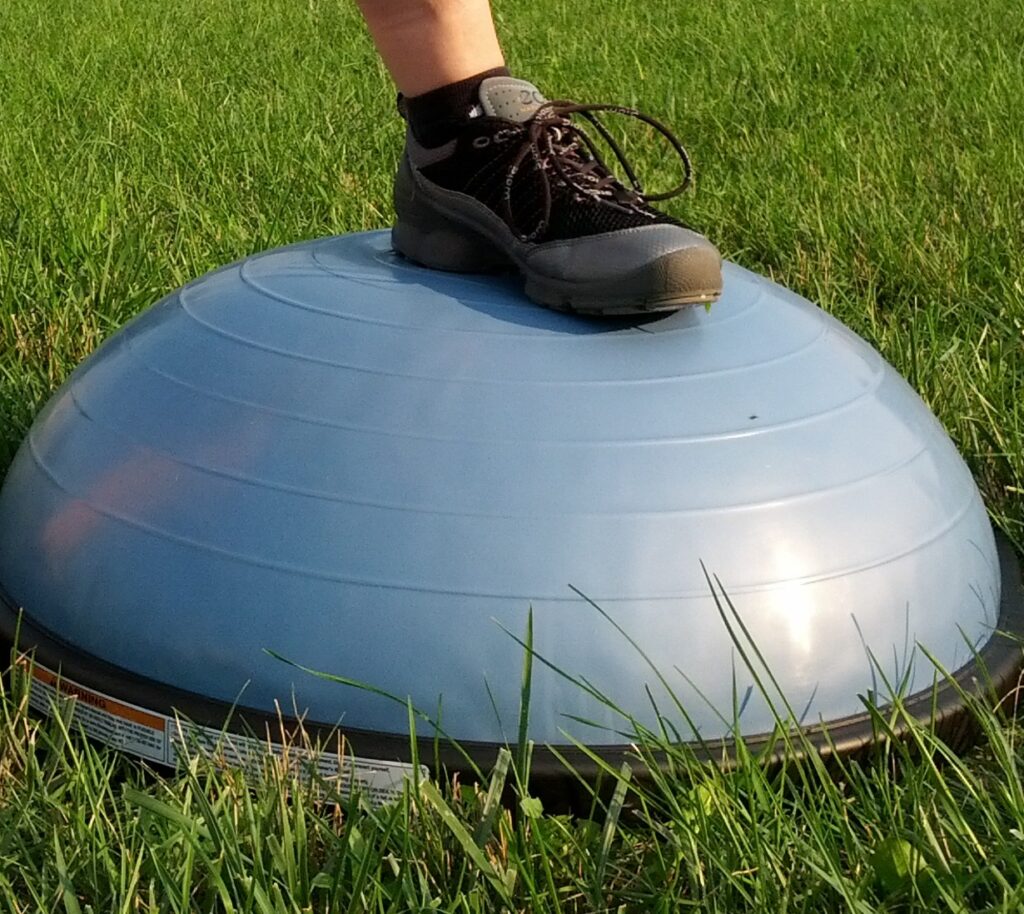 Bosu Blast is one seriously wicked workout! Bosu stands for "Both Sides Up" so we use the ball flat side down and we also flip it around! Bosu Blast is made up of strength and cardio portions, all performed using the Bosu to really get the heart pumping. You will be pushed hard as you work your core while building muscle and losing fat. You're guaranteed to feel super strong after a Bosu Blast workout.
---
Circuit Training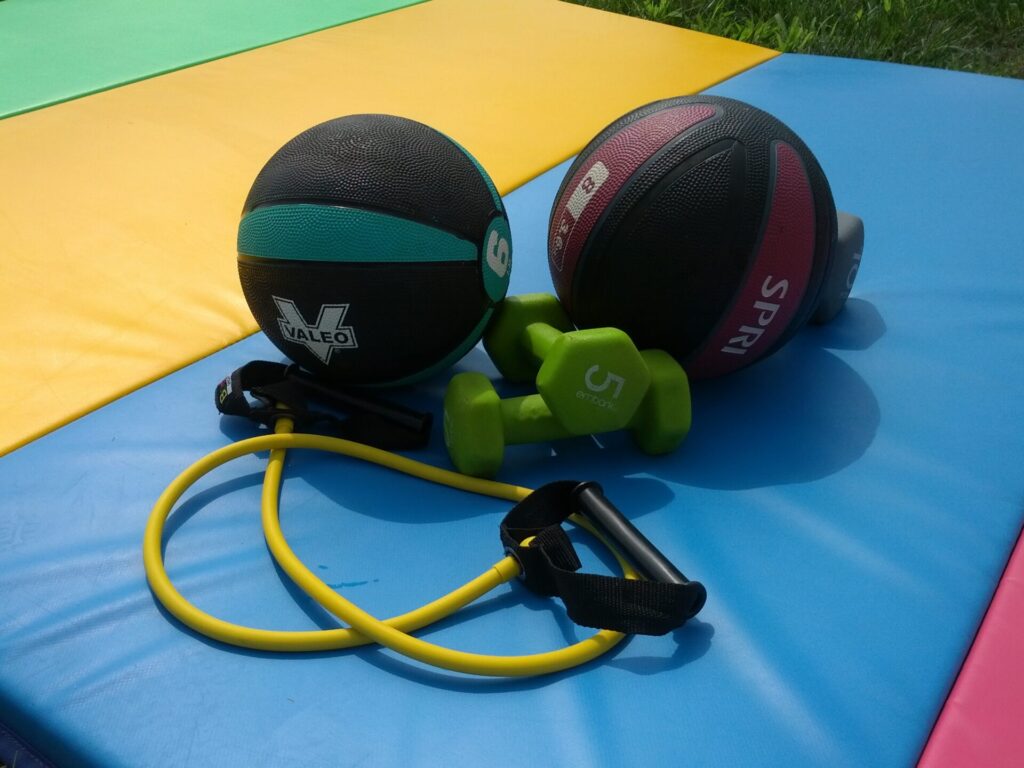 Circuit Training is a very effective method of training. In circuit training, we alternate working muscle groups for a specific amount of time or number of reps. Core work is an integral part of circuits, and core exercises are incorporated in the circuits. During circuit training, we will use a variety of equipment to maximize the workout effectiveness (free weights, tubes, balls, step bench, TRX and more).
---
Cycle Time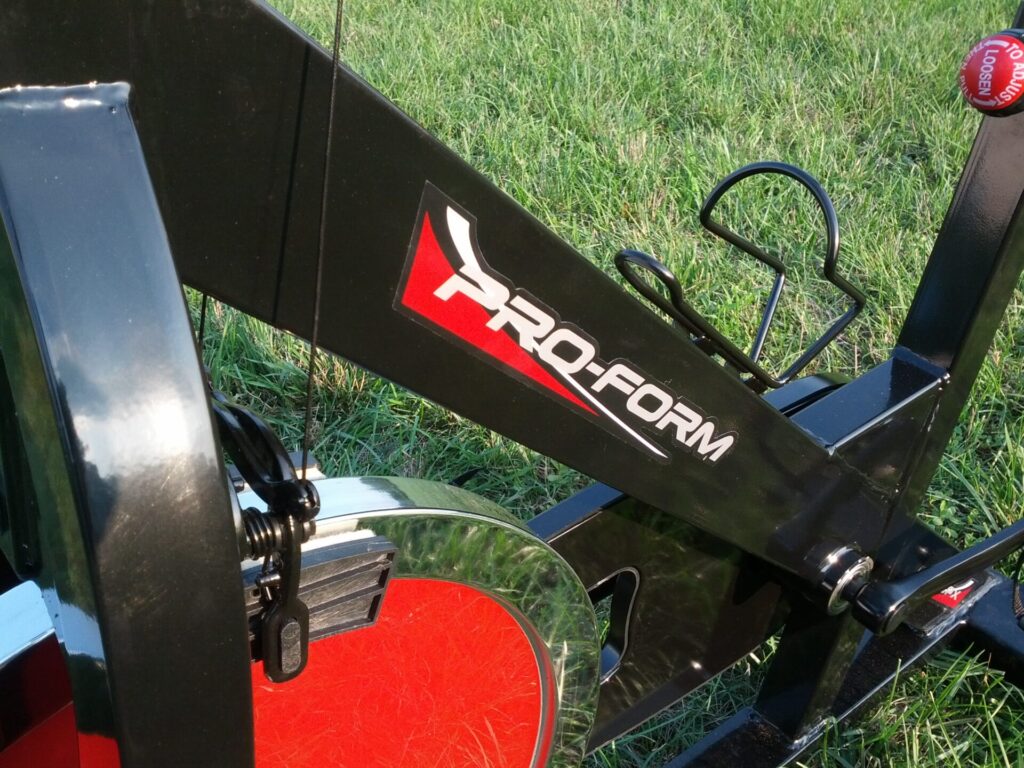 Indoor cycling (or spinning) is an intense lower-body cardiovascular workout made up of hill climbing and speed intervals set to your favorite music. You will be motivated to work your butt off (literally)! A cycling workout is exhilarating and will leave you feeling it from head to toe, even though the legs did all the work. This is a great mode to improve respiratory endurance. Incorporate a 5-10 minute cycling workout into your training session.
---
Get Fit Hardcore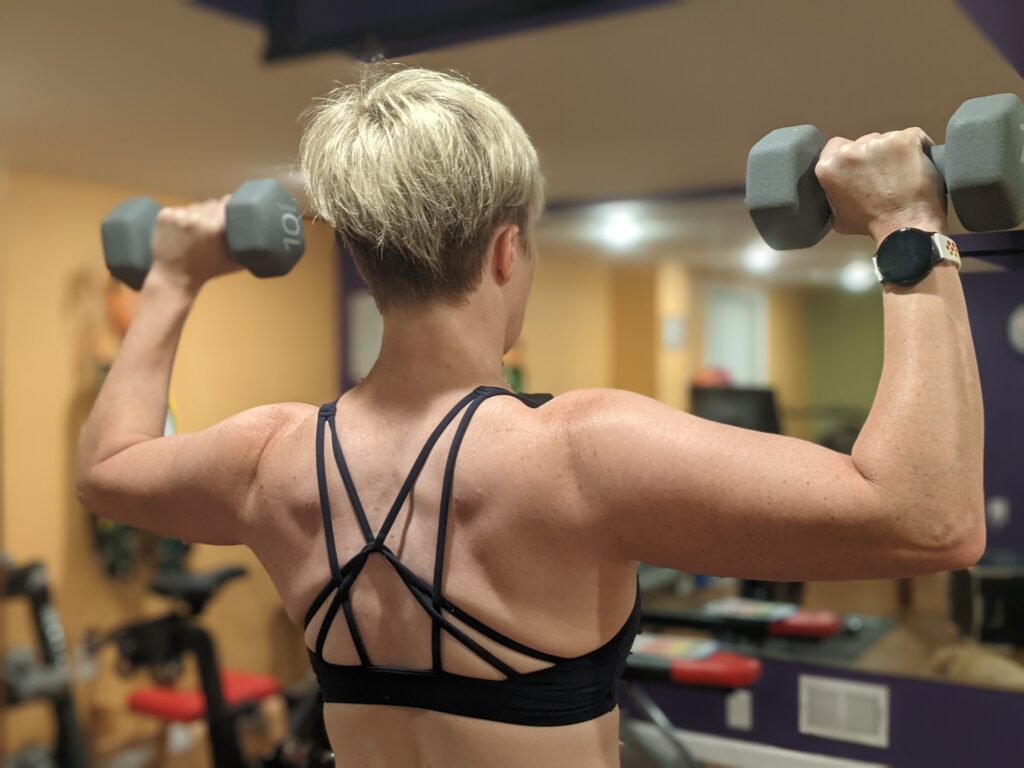 My absolute favorite workout which will soon be yours too. A totally unique workout designed by Ashley to push you to your absolute max. This workout is as mental as it is physical. You will leave it all on the mat after a solid session of plyometrics, strength exercises and HIIT sequences. This is the ultimate (always safe) workout where anything goes.
---
Jumping on Your Journey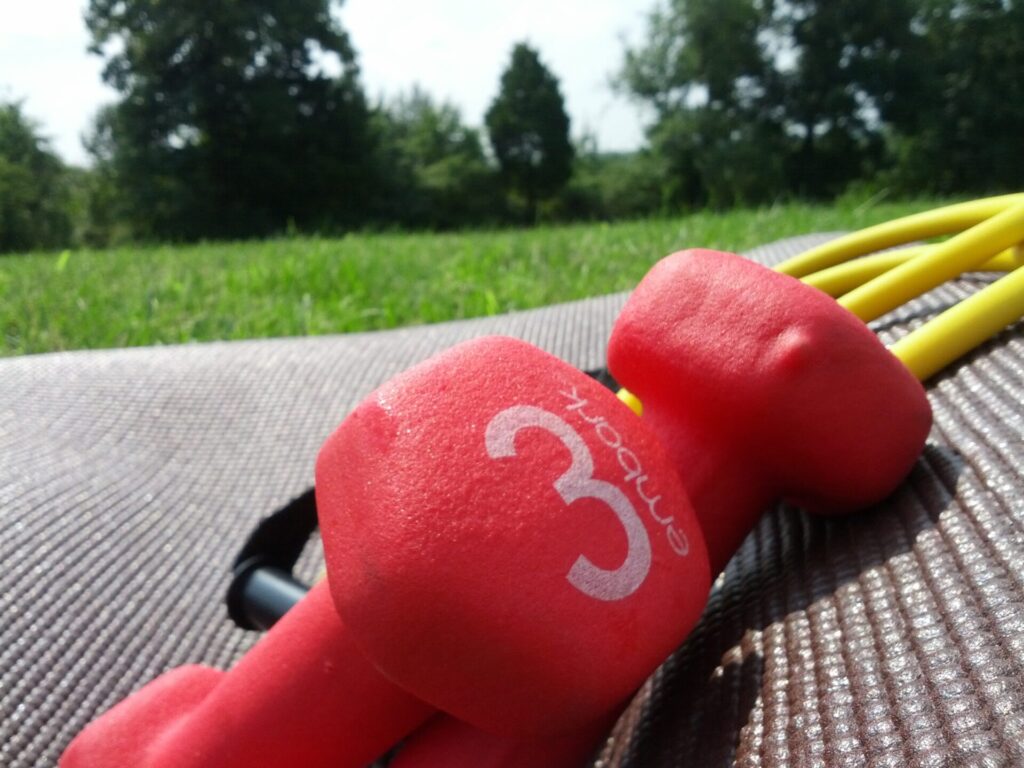 Are you just starting out on your fitness journey and you're not sure where to begin? Recovered from an injury and getting back in the game or ready to begin a postpartum program? Let's take the first step together. In this mode we'll experiment with the equipment and exercises to define your baseline and build strength from there. At a safe pace you will build muscular and cardiovascular endurance which will improve your self confidence and wellness.
---
Tabata Body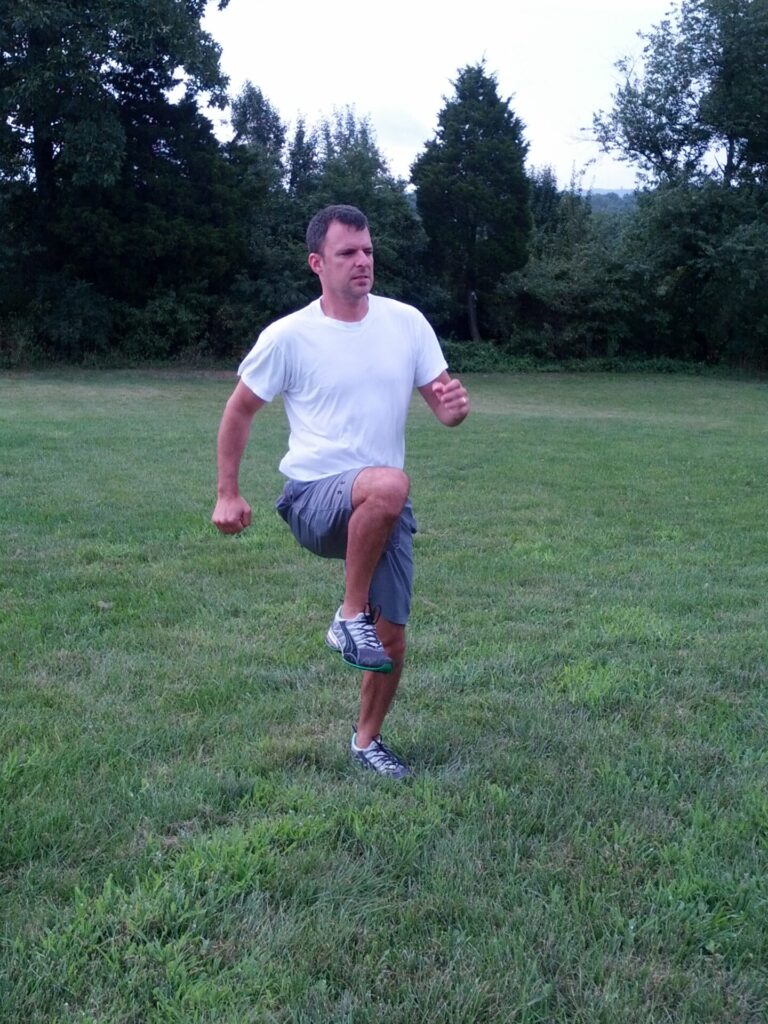 Extremely challenging cardiovascular workout consisting of timed intervals followed by brief periods of rest. A traditional single Tabata is 8 intervals of 20-sec ON / 10-sec REST, for 4 minutes total. Your calorie burn will be maximized in a Tabata workout. This is a full-body workout which includes can be performed with a variety of strength or cardio exercises. A perfect mode for a quick and effective workout.
---
Total Core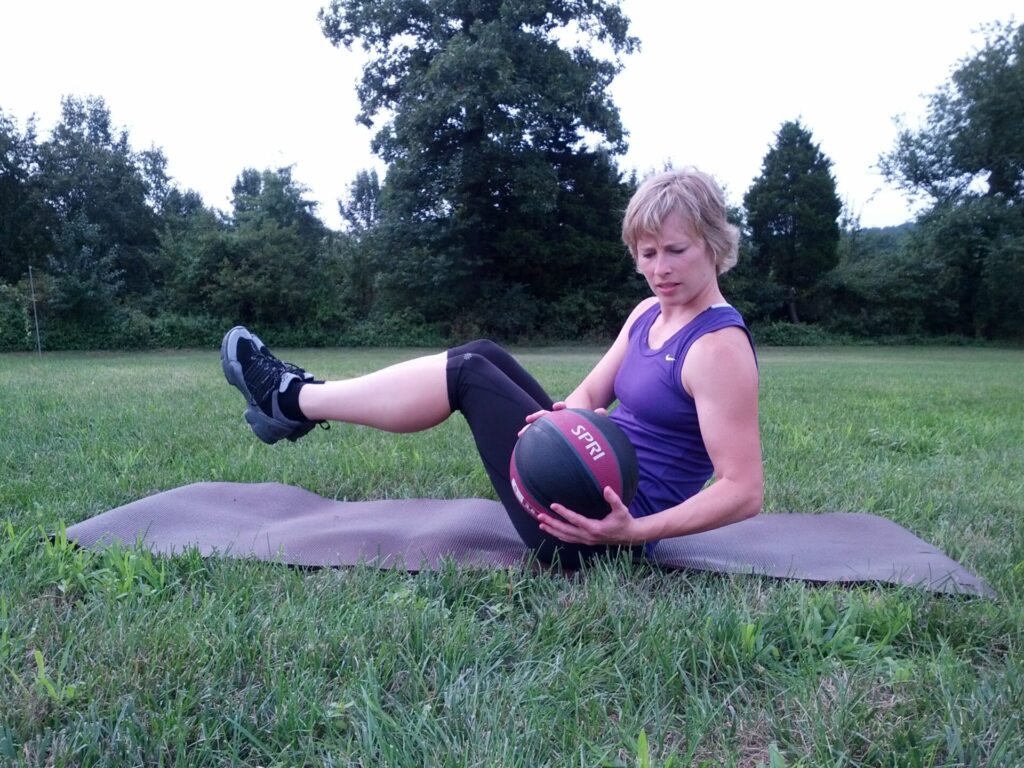 Still looking for that six pack? In addition to a healthy diet, the Total Core regime is the way to find it. In order to see your six pack, we need to burn the layer of fat off of the top of it. That means hard-core cardio workouts designed to melt fat everywhere combined with heart-pumping strength workouts to get you toned. An amazing workout that may make it hurt to laugh!
---
TRX-treme
An entire full-body workout on the TRX suspension system. Cardio, strength, and tons of core. TRX is totally customizable to provide a solid workout for any fitness level. The TRX is like no other mode, you will feel this from the inside out because all of the exercises involve strengthening your core to hold your balance. Use your own body weight as resistance to push, pull, lift, jump, tuck and reach.
---
Your Workout Your Way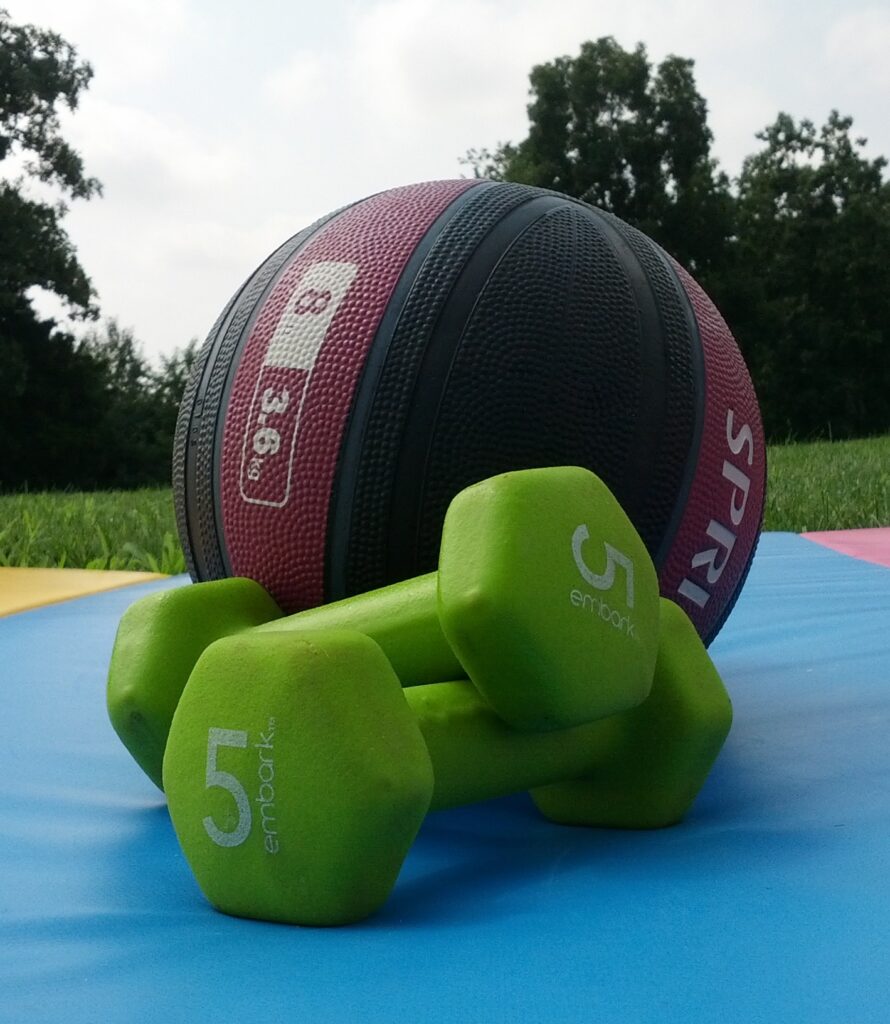 Self-conscious about a particular problem area? Want to focus on it for an entire session? How about a session focused on chest and shoulders? Butt, thighs and calves? Let me know what are your trouble areas. Using a variety of training modes, we will tackle the challenge together. Remember… you can't spot-reduce fat! Regular exercise will burn fat all over, but you can target strength improvements in specific areas.
Pricing & Packages
Personal Training
30 minutes
1 person: $50 per session | $225 for 5-pack | $375 for 10-pack
2 people: $40 per session/person | $180 for 5-pack/person | $300 for 10-pack/person

45 minutes
1 person: $75 per session | $337.50 for 5-pack | $562.50 for 10-pack
2 people: $60 per session/person | $270 for 5-pack/person | $450 for 10-pack/person

60 minutes
1 person: $100 per session | $450 for 5-pack | $750 for 10-pack
2 people: $80 per session/person | $360 for 5-pack/person | $600 for 10-pack/person

Join me in my beautiful studio for a private session tailored to your abilities and fitness goals. I have all the equipment we need to have an exciting, challenging, effective and safe workout. There are many ways to train and we will find something you enjoy doing.

I offer a 10% discount for booking 5 sessions and a 25% discount for booking 10 sessions. If you would like to train with a partner, each partner will receive 20% off of the single-person rates. The expiration date on your package will vary depending upon the frequency of your training schedule. Please contact me for a complimentary consult and tour of my studio so that I can create a spectacular program customized just for you.
---
Lifestyle, Health & Accountability Coaching
15 minute sessions: $25 per session | $112.50 for 5-pack | $187.50 for 10-pack
30 minute sessions: $50 per session | $225 for 5-pack | $375 for 10-pack

Personalized one-on-one (virtual or in-person) sessions designed to explore your health-related goals and what's holding you back. Sound, certified and safe advice provided regarding how a change in your lifestyle can bring about desired results. Education about the psychological aspects of weight management and physiological impact of obesity are integral to the coaching session. Strategies for exercise and weight management for a goal of permanent weight loss will be discussed. Consider adding a live weigh-in for additional accountability. Combine coaching sessions with group fitness classes a personal training package for full effectiveness. I offer a 10% discount for booking 5 sessions and a 25% discount for booking 10 sessions. A personalized dashboard (click to see an example) tracking your healthy habits, food log, water intake, exercise, sleep, mood and more is available and included in the price of all multi-session packs.
Policies
Prior to your first session, we'll meet and get to know one another to determine what type of training or coaching will be perfect for you. Contact me to schedule your free consult.
Pricing
The pricing on my website for personal training represents sessions held in my beautiful studio. However I am also available to train outside my studio. I charge my full hourly rate for travel/prep (per session) to train in your home or another agreed upon location.
---
My Promise to You
Get Fit With Ashley personal training gives you a safe and effective workout. Your session is focused on you, your body, your form and your goals.  Together, we will establish your baseline, and then introduce more challenging workouts as you progress.  

Training client safety is my number one priority. Every session is customized to your fitness level and abilities. I spend a great deal of time creating safe and effective workouts for my clients. I am always prepared and ready for your sessions and give you my undivided attention at all times during your session.
---
Your Promise to Me
All personal training clients will be required to sign a liability waiver and complete a health information form. Preexisting health conditions, including medications which may affect heart rate or breathing, must be fully disclosed. In some cases, a physician's clearance may be required. If at any time there are changes in your health that would require updated documentation, it is your responsibility to inform me immediately.

Training clients agree to maintain open and honest communication at all times about how you are feeling during the session. If at any time you become uncomfortable, notify me immediately. Come prepared to work hard.  Bring effort, not excuses. Show your commitment by being prompt and prepared for your session. Respectfully remain free from distractions during your session.  
All sessions in your pass must be scheduled in advance to ensure you have your appointments secured. Please be aware of the expiration dates on personal training and health coaching passes.

Cancellation Policy:
All cancellations for personal training or health coaching require a minimum of 24-hours notice to avoid being charged for the session. Sessions that are cancelled with proper notice may be rescheduled (if schedule allows) prior to the expiration date on the pass. Please limit cancellations to emergencies only. All pass purchases are nonrefundable.