ALL GROUP CLASSES – SIGN UP HERE
---
Outdoor Fit Camp | Indoor Fit Camp | Sun Series Fitness
---
"The only person you should strive to be better than is the person you were yesterday."

ALEX MORGAN
---
GFWA group exercise classes offer a really great overall total body workout – and are always lots of fun too! All levels are welcome and participants are guaranteed personal attention and will feel great about themselves when finished!
---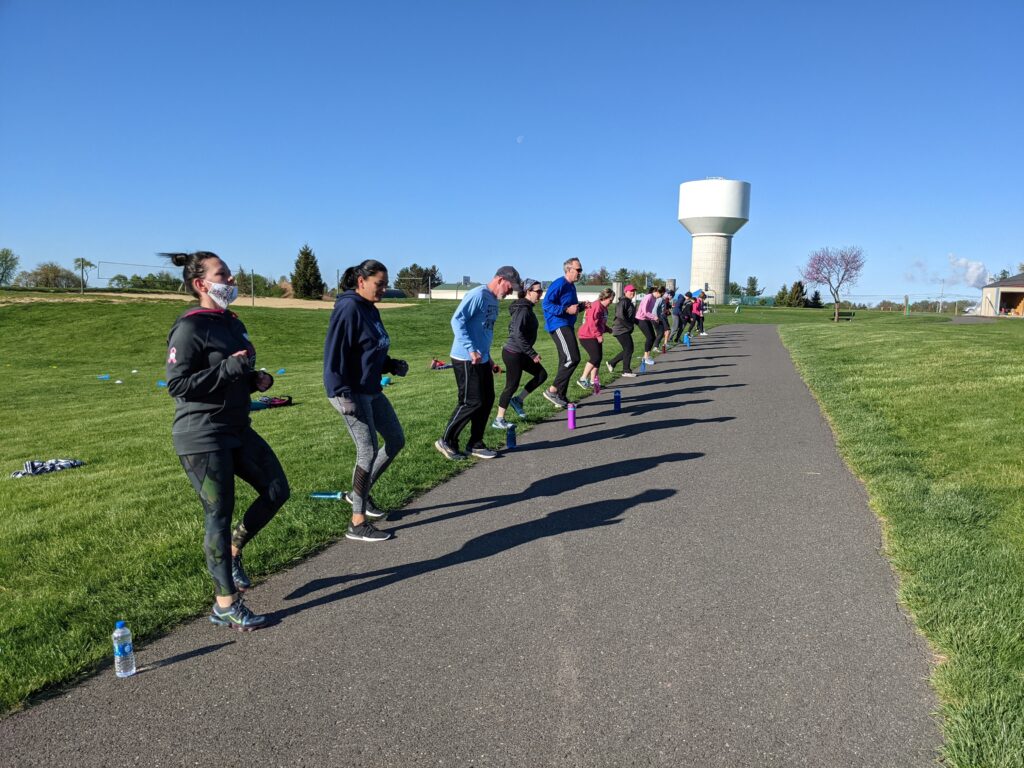 Join my group fitness classes to improve your fitness level in a supportive group setting. I offer something for everyone. Fit Camps are a "surprise" workout every weekend of high and low impact strength, cardio and fitness games. My week day classes are more specialized and include weight training, tabata, pilates, core, cardio, body weight strength, barre and more.
This picture is from my first 2021 Fit Camp in May!
---
Cardio exercises build endurance and improve aerobic capacity while burning tons of calories. Strength intervals build muscle, increase bone density and reduce the likelihood of injury. Working out with a group of positive people keeps you accountable and makes the experience so enjoyable.
There is nothing better than a dynamic group workout to really improve your fitness level and get you feeling strong and accomplished. Please join my groups for a unique workout every week!
Fit Camp workouts are held on weekends outdoors in the summertime and indoors in the winter. Sun Series classes are held mornings and evenings during the week. Please check out the schedule for more information.