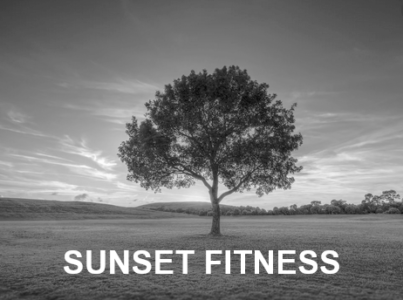 Sunset Fitness: Power Hour – Session 3 @ 7:00pm
Join me for a workout to wind down the day  … at Sunset!
Get Fit With Ashley Power Hour is a 45-minute workout. Power Hour is a full-body strength workout using light and medium dumbbells. Strength circuits are mixed with timed isometric exercises. Isometric work builds muscle strength while reps build muscle definition.
Discounts are offered when you enroll in more than one GFWA session (5 weeks long)!
1st GFWA session = $75
2nd GFWA session = $63.75 (15% discount)
3rd GFWA session = $60 (20% discount)
Sign up for the whole session or do a drop-in ($20) here. After you register, I will contact you to sign my waiver before your first session.
Adults and children 14 years and older (with parent/guardian) are welcome. Exercise modifications will be offered to meet all fitness levels and abilities.
---
Session 1 Dates:  Wednesday evenings 7:00-7:45pm on July 28 and August 4, 11, 18, 25
Field Location:  Park Map

Reminder: Each participant is required to complete the COVID-19 Health & Safety Form within two hours of the class start time.
Please arrive to class five minutes early and bring:
Water
Mat
Light dumbbells (think biceps & triceps)
Medium dumbbells (think shoulder press & row)
Hand towel
Sunscreen
Sunglasses or hat
Your best effort!