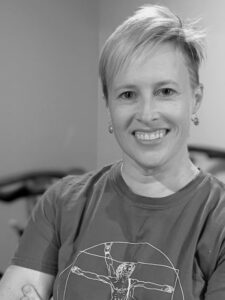 Open spot! Body Composition Analysis
Body Composition Analysis & Personalized Health Coaching

Sign up for a 30-minute comprehensive and enlightening overview and analysis of your Body Mass Index, Body Fat %, Lean Body Mass, Waist-to-Hip Ratio and body measurements. In your personalized session I will take you thru a detailed step-by-step logical process to calculate a safe and reasonable weight loss goal based on reducing body fat and maintaining or increasing lean body mass. Together we will discuss cardiovascular disease risk factors based on your results and I will make recommendations to reduce your risk. You will receive a personalized analysis of your basal metabolic rate with emphasis on how calorie-counting works to stay accountable to achieve fat loss goals.
Registrations are being taken by PV Community Ed. Sessions are offered every other Monday evening thru June 7, 2001.
I look forward to meeting you! Please contact me before your session if you have any questions or if you prefer to do the class virtually.